Dara Latifah Wins Second Place at UCI MTB World Championship 2023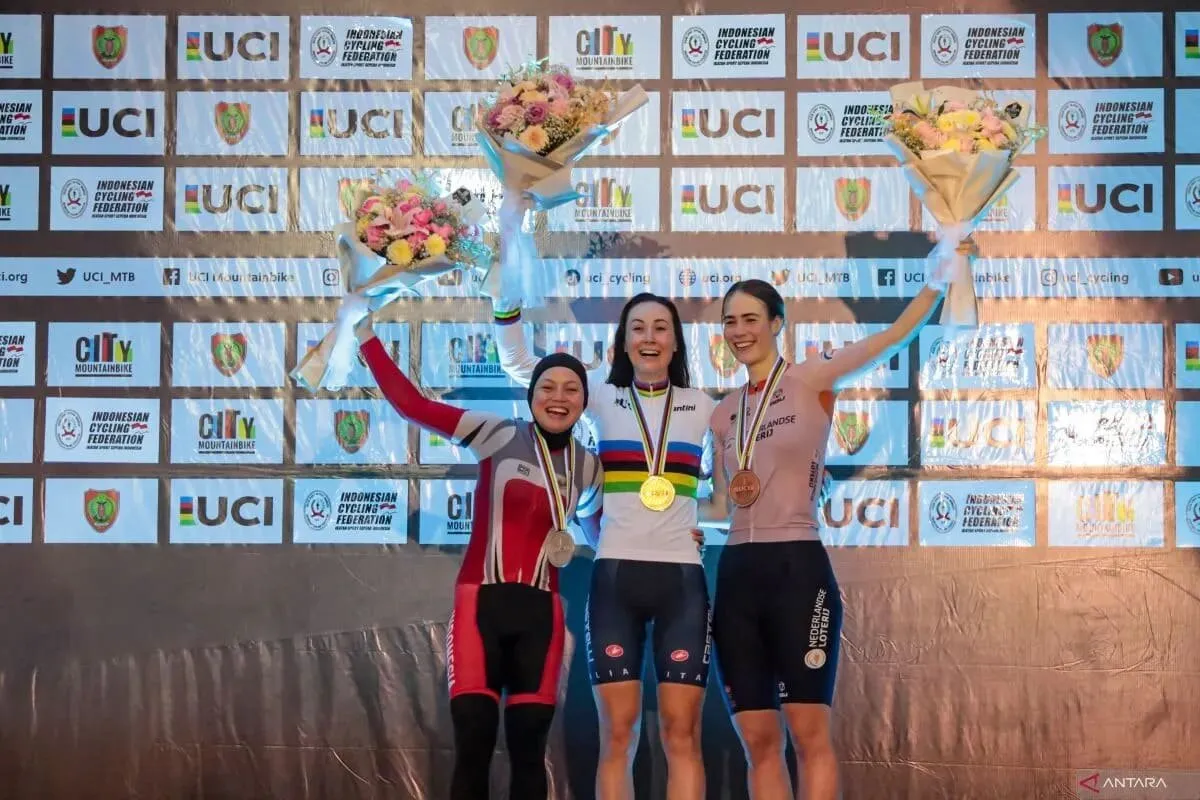 SEAToday.com, Palangka Raya - Indonesian mountain bike athlete Dara Latifah became the second world champion at the UCI Mountain Bike (MTB) World Championship 2023 held at the SG 1973 Circuit of the Tuah Pahoe Stadium Complex in Palangka Raya, Central Kalimantan, on Sunday (11/12).


This year's UCI MTB World Championship 2023 was attended by 79 top riders from 47 countries and was divided into two categories, namely Elite Women and Elite Men. Dara won second place in the Elite Women's category, beating Anemoon Van Dienst of the Netherlands, who came in third. First place went to Italian rider Gaia Tormena with a time of 01:42.91.
Meanwhile, in the elite men's category, French cyclist Titouan Perrin Ganier finished first to become the world champion. In this category, Indonesian riders started to fall in the quarterfinals, so they did not get the chance to play in the final round.