Gregoria Mariska Tunjung Women's Singles Winner 2023 Kumamoto Masters Japan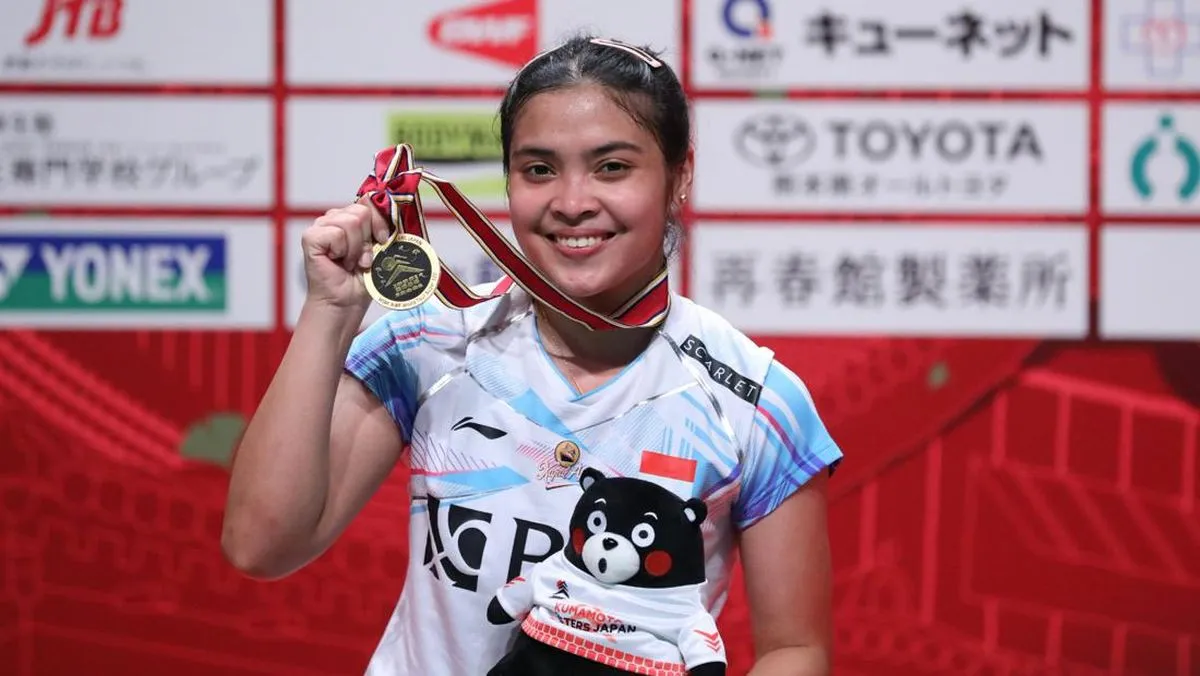 SEAToday.com, Jakarta - Proud news comes from the world of Indonesian badminton. Gregoria Mariska Tunjung managed to win the 2023 Kumamoto Masters, Sunday (11/19) after defeating the Chinese representative, Chen Yu Fei, with an identical score, 21-12, 21-12.
This is a proud achievement because Gregoria made history as the first Indonesian women's singles player to win an S500 level competition. In the Kumamoto Masters event, Gregoria never lost a game during the competition.
Congratulations, Gregoria! Indonesia is proud!