Fabio Di Giannantonio wins 2023 Qatar MotoGP Race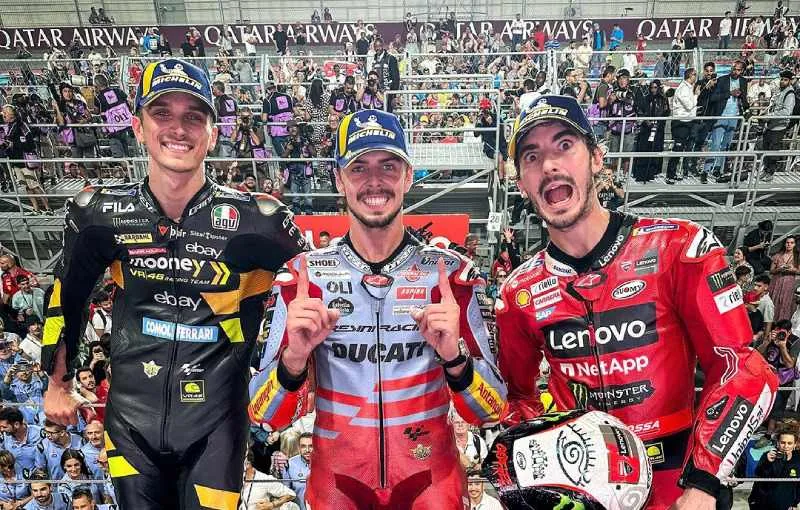 SEAToday.com, Qatar - Gresini rider Fabio Di Giannantonio caused a surprise by winning the 2023 Qatar MotoGP race after finishing first at the Lusail Circuit on Monday (20/11) morning.
In a race that took place quite fiercely throughout the 22 rounds, Bagnaia, who started from fourth position, immediately stepped on the gas to the front, passing the pole position holder, Marini when the race started. Behind Marini were Fabio Di Giannantonio (Gresini), Alex Marquez (Gresini) and Marc Marquez (Repsol Honda).
At the end of the lap, Fabio Di Giannantonio took his first win in this premier class race, beating leader Francesco Bagnaia (Ducati Lenovo) and Luca Marini (Mooney VR46) who finished third. Meanwhile, Jorge Martin (Pramac) was thrown to 8th place when he started the race from fifth position.
With the victory Di Giannantonio showed great potential as a premier class rider and will be the replacement for Marc Marquez at Gresini next season. MotoGP fans will be looking forward to seeing him in action in the upcoming racing season.